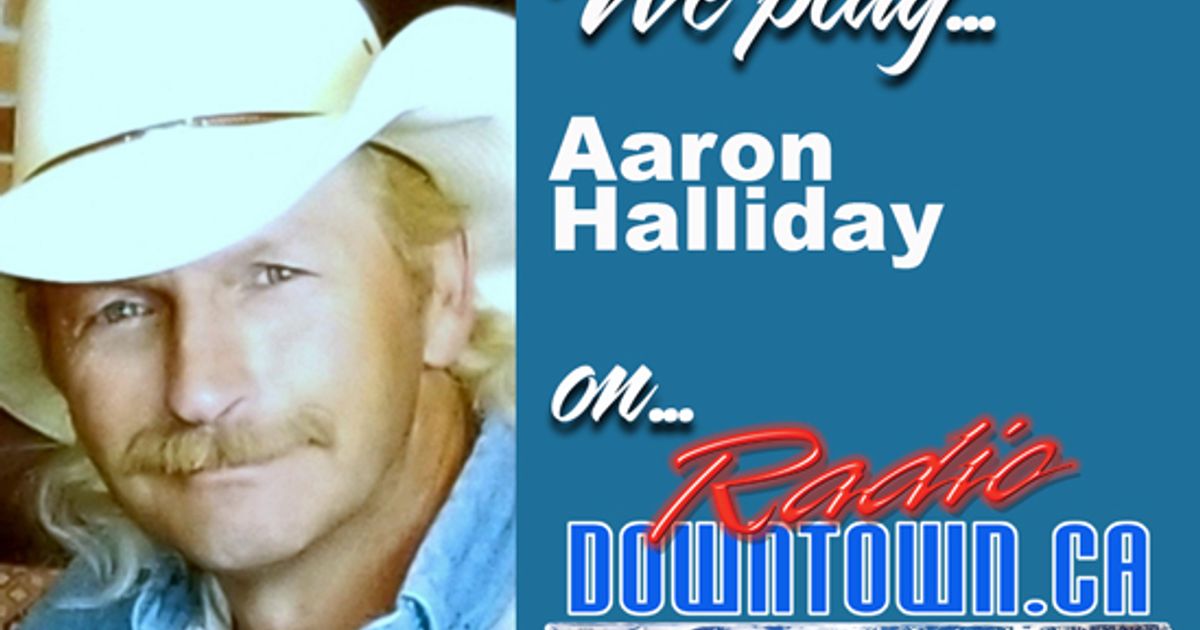 Aaron Halliday
AARON HALLIDAY - THE ALAN JACKSON EXPERIENCE
Country Singer/Songwriter and the recipient of the 2021 International Singer songwriters Association Award for Entertainer of the Year Award
Aaron Halliday is a Canadian country music singer/songwriter who lives in Glidden SK and originally from Annapolis Royal NS. Aaron has more than 30 years of playing behind him, with a wide open road ahead.
Many years ago, Halliday received the surreal combination of a sweet compliment and serious kick in the butt when, while busking on Rideau in Ottawa, none other than Canadian legend Stompin' Tom Connors dropped a $20 bill in his case and told him he was too good to be doing things this way and it was time to get off the street. Halliday took that, and the strong influences of both Merle Haggard and Alan Jackson, and took the whole thing a whole lot more seriously.
The influence of, along with a striking resemblance to, Alan Jackson has led to a 25+ year stint as an Alan Jackson tribute artist. Most recently, though, Halliday is coming into his own as a writer and solo artist of his own making in a style that he calls Dirt Country with a Roots and Traditional feel.
Now with shows across North America as The Alan Jackson Experience and as a singer songwriter. He, and his wife Sharyn, are constantly working to book and rebook shows and tours and have earned the kind of respect the leads to repeat bookings and appreciation for what they do.
With that kind of history, that level of professionalism, and his relentless current activity, Aaron Halliday is an important part of the Canadian Country Music Scene.
aaronhallidaymusic.com
www.facebook.com/aaron.halliday.5030
Twitter @aaronhallidaymu
Pick up your copy today at:
http://itunes.apple.com/album/id1366498133?ls=1&app=itunes