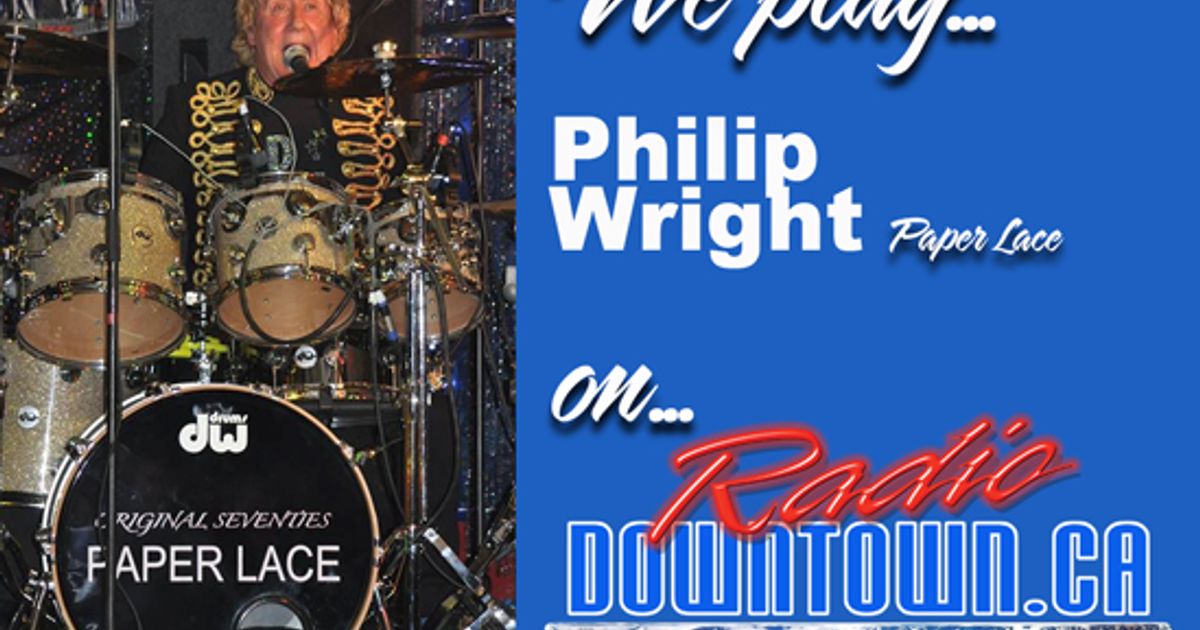 Paper Lace - Philip Wright
PAPER LACE started in 1967 as "Music Box" the name change came about in 1970, the line-up included the two founder members Phil Wright (Lead Vocalist & Drummer) Cliff Fish (Vocalist & Bass Player) Sadly Cliff lost a 2 year battle with cancer in 2023, after much discussion and a period of mourning their loss, the band decided to carry on with a new bass player Dale Corcoran, and together with Phil Hendriks (Vocalist & Guitar) and Dave Major (Vocalist & Keyboards) Phil Wright is still the original singer and drummer, his voice sounding remarkably much the same as it did in 1974. He and Cliff sang and played on Paper Lace's big hits in the 1970's, you will remember 'Billy Don't Be A Hero',No.1 in the UK March 1974, or 'The Night Chicago Died' No.1 in the United States in 1974, take a look at the discography page for a fuller picture of their success.
This new line up of The Original 70s Paper Lace continue to be a great live act, with recent sellout tours of New Zealand & Australia and upcoming gigs all over the UK, you must try to catch one of their performances.